While everyone may want to become more confident, it's not a cakewalk. Confidence is like a muscle that needs to be exercised and practiced every day. The key to becoming confident is to get rid of your insecurities, learn to love who you are and be more mindful of your internal self. Our post today will provide you with tips on how to become more confident in every aspect of your life.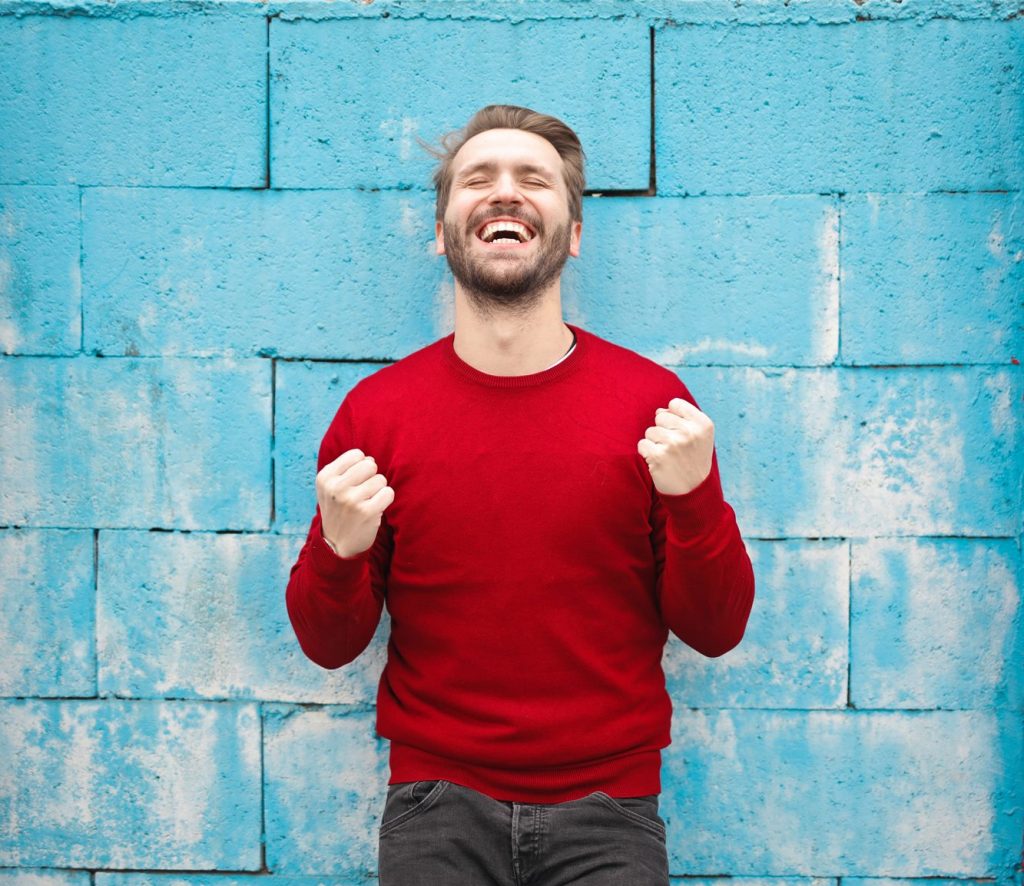 Confidence Tips #1: Constant positive reinforcement.
As a child, when you were told "You can do it!", "You got this!" or "Try again", somehow you had that unshakable self-confidence that you were going to succeed. Now all grown up, somehow you have more doubts than that fearless feeling. Positive reinforcement is applicable now as it was when you were a child. You are encouraging and strengthening the behaviour that you want. In this case, building your confidence.
Confidence Tips #2 Get active.
Staying active is one way to boost your confidence. There is always a way to stay active, find something you like to do and enjoy. It can be doing yoga, running or strength training. Exercise releases endorphins that can help relieve stress and make you feel better about yourself. 
Confidence Tips #3: Get enough sleep.
Sleep is a vital component of our health. It impacts the way we feel, think and act. Studies have shown that sleep deprivation can lead to various mental health problems, as well as physical ones. Research has shown that people who are not getting enough sleep are, unsurprisingly, easily agitated, less confident than those who are getting a good night's sleep. The lack of confidence affects their ability to navigate day-to-day tasks and succeed in professional environments. This could be due to the heightened brain activity during periods of wakefulness, which cannot be replicated during periods of restful slumber.
What are your goals? Having a goal can help build confidence. However, in order to be confident and reach your goals, you need to first understand what they are in 3 steps:
Understand what are your goals. In this case, start with one goal at a time. The first step to achieving your goals is to understand what your goals are. What do you want to accomplish? Is it being able to spend more time with your family, or maybe you want to go back to school. Maybe there's a goal that you don't know about yet.
Believe that you have what it takes to achieve that goal. There is no denying that if you want something, you need to believe in yourself. If you don't believe in yourself, how can others? Having a positive attitude is key to success, so keep believing in yourself and never give up.
Plan a strategy that will lead you towards that goal. Along the way, you will build confidence with each checkpoint success as you reach your goal. To reach your goal, you need to know where you are going. You have to have a plan with milestones to guide you. Your goal may be getting into medical school or starting your own business or getting married. Along the way, you will build confidence with each checkpoint success as you reach your goal.
Confidence Tips #4: Fake it till you make it.
This is a 'tricking your mind' thing. You don't have to be 100% confident in your own abilities. You just need to fake it so well that others cannot tell the difference. Even for you, it tells you that you are already more confident and happy than you really are. Hence, somehow, you really do get confident. Another way of looking at 'fake it till you make it' is just taking action and do it. Telling yourself that you will achieve your goals and are confident enough to show that you really can achieve your goals.  
Confidence is the foundation for success. It is what drives us to pursue our goals and it is what pushes us to keep going when we are facing setbacks. I look forward for you to build your confidence in life with these tips.
To-do List: (I'm creating this 'to-do list' as a way to provide you with some activities you can do to help with what you've read in today's article.)
Here's something you can start with building your confidence. Create a confidence board. A confidence board is a board that you use to keep track of all your goals. It sounds like a vision board. In addition to the goals, post affirmations and moments of when you felt confident. This board will not only act as your vision board but it will also serve as a reflection of how you've grown confident with every successes.